Elegant Design T-Shaped Conservatories Wimborne & Dorset
Our T-shaped conservatories are designed to offer striking aesthetics with a stunning performance. Offering you a conservatory space that you can use all year round, they're designed to be thermally efficient. Mixed with the best levels of weatherproofing, you'll have a secure and easy to maintain living space. Improve your home with our range of conservatory extensions.
Central Projection
T-shaped conservatories have a different design than other styles. Featuring a focused central projection, they offer a focal point for your conservatory that many other styles of conservatory don't. This creates a porch effect that you can use to highlight the entrance of your conservatory extension. Emphasise your stunning French or bifold doors with this striking style of conservatory.
Thermally Efficient Roof
Being a major performance area for your T-shaped conservatory, the roof can have a massive impact on the feeling of your living space. Supplied by major manufacturers Ultraframe, our roofs push the boundaries of thermal performance. With these secure, weatherproof and thermally efficient roofs, you'll enjoy stunning performance. Make a statement for your extension space with these roofs.
Large Area
Offering homeowners a large living space, T-shaped conservatories are perfect for larger homes. They allow for a great deal of versatility that some smaller types of extensions can't accommodate. Perhaps you'll use one half as a home office and the other as a quiet reading space? Or even a home gym? This is a truly versatile conservatory style that provides homeowners with a range of options.
Modern or Traditional
Adding further to their flexibility, our T-shaped conservatories lend themselves perfectly to both modern and traditional homes. With a range of finishes to choose from, you'll be able to put your final touches on your space. Our woodgrain foils will allow you to tailor your living space to a more traditional home. We also have a range of more standard colours suited to a modern style home.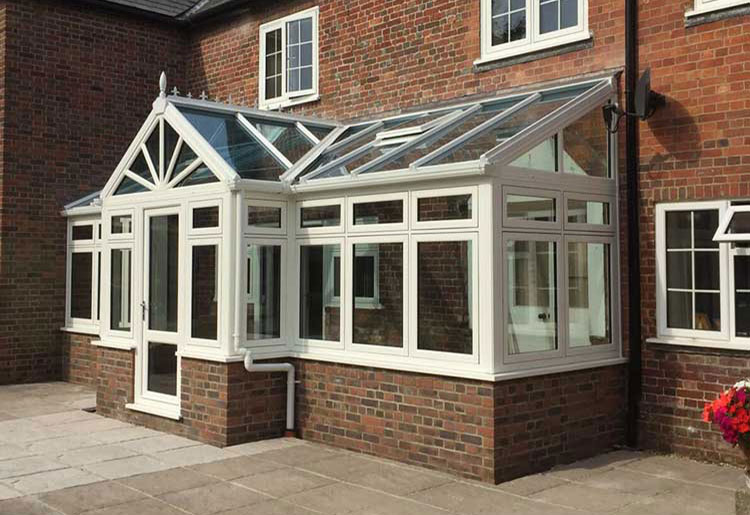 T-Shaped Conservatories for any Season
Here in Wimborne and around the UK, we're used to fluctuating temperatures. Winters are extremely cool, while summers are becoming increasingly warm. This can be a pain for homeowners. Temperature fluctuations can take their toll on your utility bills, costing large amounts in either heating or air conditioning. These worries will be a thing of the past with our T-shaped conservatories.
Built to offer an excellent level of thermal performance, our range of T-shaped conservatories will ensure a consistent temperature. No matter the weather outside, you'll enjoy the benefits of a space you can use all year round. This makes it perfect as a home office or a home gym where a comfortable temperature is ideal. Enjoy a living space that is always the right temperature with our extensions.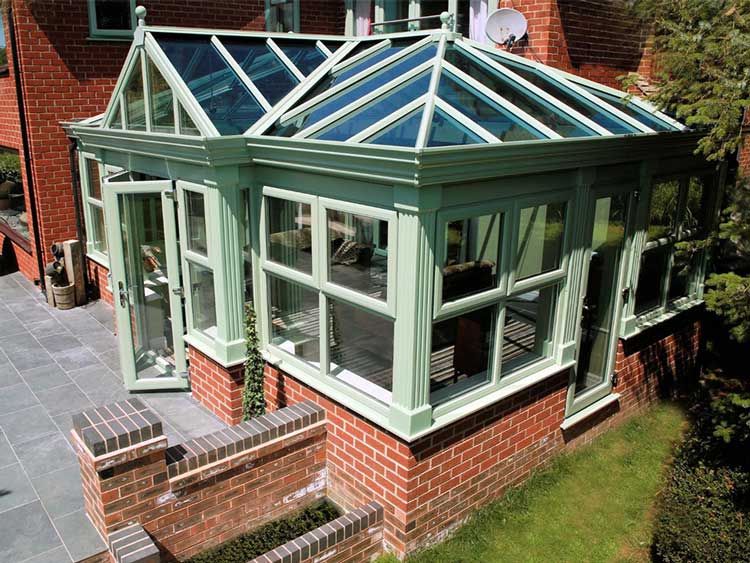 Increased Value and Space
Adding a T-shaped conservatory to your home will make a big impact on your property. With an increased amount of living space for your property, you'll have a versatile area that you can use for a variety of applications. With the great amounts of natural light that will filter into your home, you'll have the perfect home office or reading space. They're sure to improve your home.
As well as adding space to your property, you'll also see the benefits of increased value. This is a great long term investment, with your T-shaped conservatory potentially increasing resale value a few years down the line. With their glass design, you'll also have excellent panoramic views of the outside of your home. They are the best mix of style and substance in one great package.
View Our Virtual Reality Tours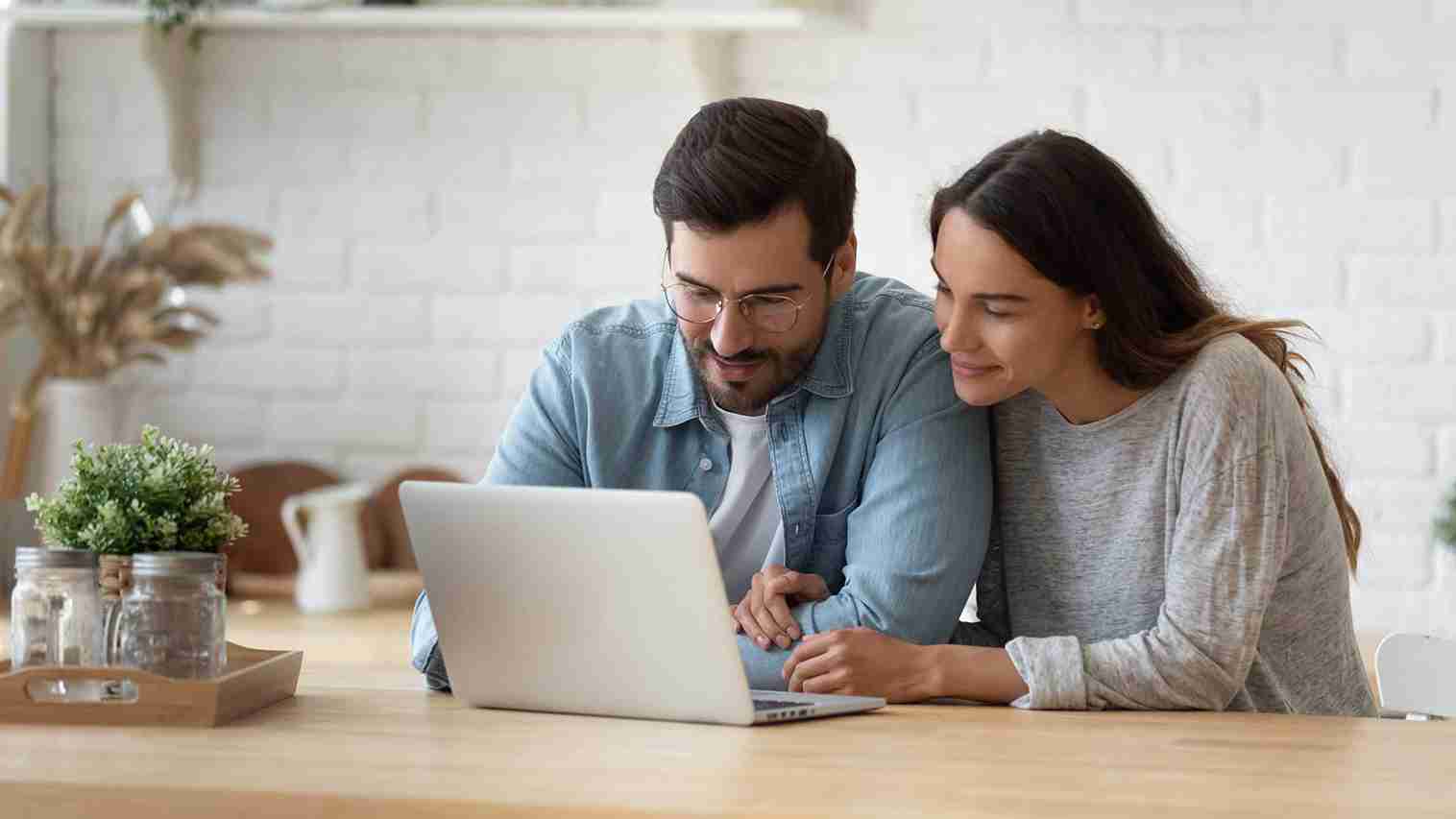 T-Shaped Conservatories Wimborne & Dorset
Swain and Rands' Wimborne based staff don't believe in a pushy approach to sales. When it comes to quotes, we prefer to use a handy online quoting request system. This tool will allow you to request a T-shaped conservatory quote in no time at all. Start your online enquiry for T-shaped conservatories today!
Request a Callback
Want some help and advice with our range of T-shaped conservatories? Our Wimborne based staff will be able to help you at a time that suits you. Instead of badgering you with calls, you can request a callback at a timeframe that suits you. Request a callback to speak to our staff.
Finance Options
Once you've found a conservatory that suits your needs, our finance options may be worth taking a look at. This will allow you to spread the cost of your T-shaped conservatory over a span of time that works for you. Take a look at our full range of finance options.
FAQs
What's the best way to request a quote?
What other products do you offer?
What accreditation do you have?
Featuring accreditation from Certass, our fittings are ensured to be smooth and hassle free.
What's the best way to request a quote?
What other products do you offer?
What accreditation do you have?
Featuring accreditation from Certass, our fittings are ensured to be smooth and hassle free.
T-shaped Conservatories Brochure