How to Make Your Home More Energy Efficient
Start Your Quote!
Start your very own online quote for home improvements today!
---
The chances are you're aware of the skyrocketing price of energy. We are constantly bombarded with information about price caps, energy crises and massive heating bills. It is now more important than perhaps ever before to ensure that we are as energy efficient as possible!
Being energy efficient means using as little energy as possible to achieve the same result or complete the same task. Becoming more energy efficient is an efficient way to save money on our energy bills and be more eco friendly. It's quite simple. Homes that are more energy efficient use less energy to heat and keep warm.
Through waste and inefficient usage, many UK homes use far more energy than they need to. This creates an excess of costs.
Energy efficiency, also referred to as thermal retentiveness or thermal efficiency in the home improvement industry, saves money, reduces pressure on the electric grid, protects our environment, and benefits local communities.
What Can You Do to Make Your Home More Energy Efficient?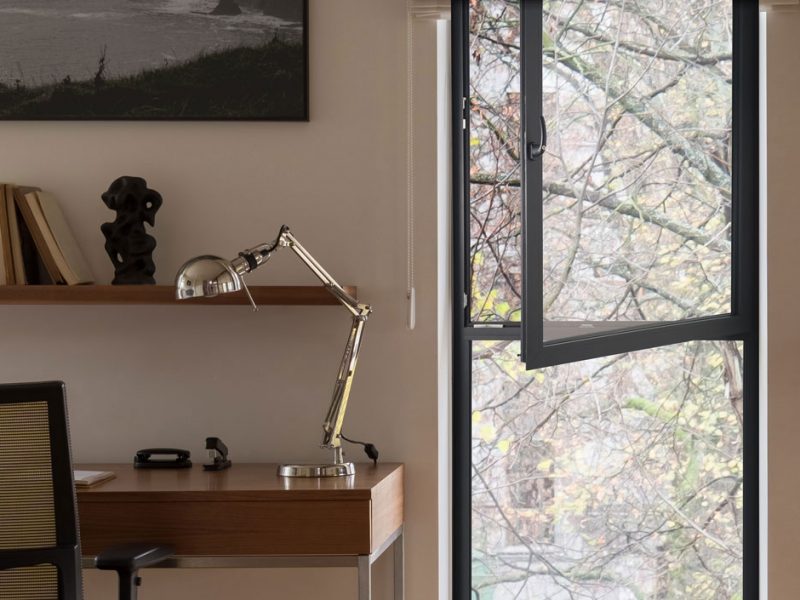 By making your home more energy efficient, you can offset the rising energy costs. One way to do this is by ensuring you have contemporary, thermally retentive windows in your home. Timber windows may well offer fantastic visual benefits, but they are highly inefficient at keeping your home warm.
However, the truth is that this can also be said of older uPVC profiles. Modern uPVC is a far cry from the material of the 80s. This means that you'll be using your central heating system far more to keep your home at a comfortable temperature during the winter months.
Our windows are capable of achieving U-values as low as 0.9 W/m²K! Our modern uPVC is a thermally efficient material and, paired with the cutting edge double glazing we use, can make your home more energy efficient. Our double glazing uses argon filled 28 mm glass units. It massively reduces the amount of warmth that can escape your property.
We use the same double glazing in our doors, conservatories and orangeries.
The thought of investing in your home can be intimidating. We get that. That's why we offer free, no obligation quotes. Let us help you make positive, energy efficient decisions about your home.
What You Can Do Right Now:
We're sincere in wanting to help people make their homes more energy efficient. That's why we've come up with 5 tips to help:
Lowering your thermostat by as little as 2 degrees can save you over £150 every year.
Save water! Using a bowl when washing up and reducing each of your showers by a single minute will make a considerable difference over a calendar year.
Limit the use of electrical appliances between 6pm and 9pm. This is when most people use energy from the national grid, peaking around 8pm.
Minimise the effects of draughts in your home by adding a liner to your letterbox.
Washing clothes at a lower temperature reduces energy usage. Also, ensure that you do a full one when you do a wash, as half loads use the same amount of energy.
By just implementing these 5 small changes, you can begin to make your home more energy efficient today. If you're looking to make a more impactful change, then contact us. Alongside our free, no obligation quotes, we also offer flexible finance plans to help people combat the energy crisis.